What are you currently working on?
We're working on a lot of new original tracks and also doing 2 Remixes for big artists which you guys will find out soon.
Which of your own tracks are you most proud of?
"Hold on me" – Because that's the first non-hard dance track we release. For us it really feels like this is a new start for Lowriderz. From now on we feel more free than ever before.
How do you describe your own style?
ENERGETIC ! We don't care about genres or bpm', we don't just choose for 1 style, Lowriderz is all about the energy in their music.
With which record of another artist do you think 'Shit, why is that not my track, why did I not make that?!'
The Chainsmokers – Don't Let Me Down
Where did you get your inspiration for your new track 'Hold On Me'?
We have always liked the future bass sound, artists like Illenium really inspire us.
What is the craziest thing you have ever experienced with fans?
When fans started crying when they met us in person… Something we will never get used to.
We also had a couple who got engaged on stage during our set because they both were in love with our song "Chemistry". That was a magical moment for us too.
What makes you different from other DJ's?
We're trying not to bring just a basic dj set but an energetic show where you can expect a lot of crazy sh*t you just don't want to miss.
Which colleagues do you look up to? And with whom would you like to work together in the future?
DJ Snake, Kayzo, Slander, NGHTMRE, Krewella, Snails & Eptic to name a few. We really want to work with Eptic in the future because his sound is unique and he's also from Belgium like us .
What is your ultimate dream for the future? And what is your goal to achieve in 2018?
When people attend our shows, we really want to make people smile and forget all their daily problems. We hope to spread this energy all over the world in the future.
We didn't know what to expect from 2018, because we had decided to change our sound & shows. We're coming  from the Hardstyle scene and we started to produce other genres in 2017. But if we look to our summer  schedule we're more than happy that we took the leap. We're playing 3 times at Tomorrowland, we have a gig at Parookaville, Emporium,… to name a few festivals. And we also have a lot of cool club shows coming up like Bootshaus and our first China Tour.
So we are very excited for what's up next. Stay tuned!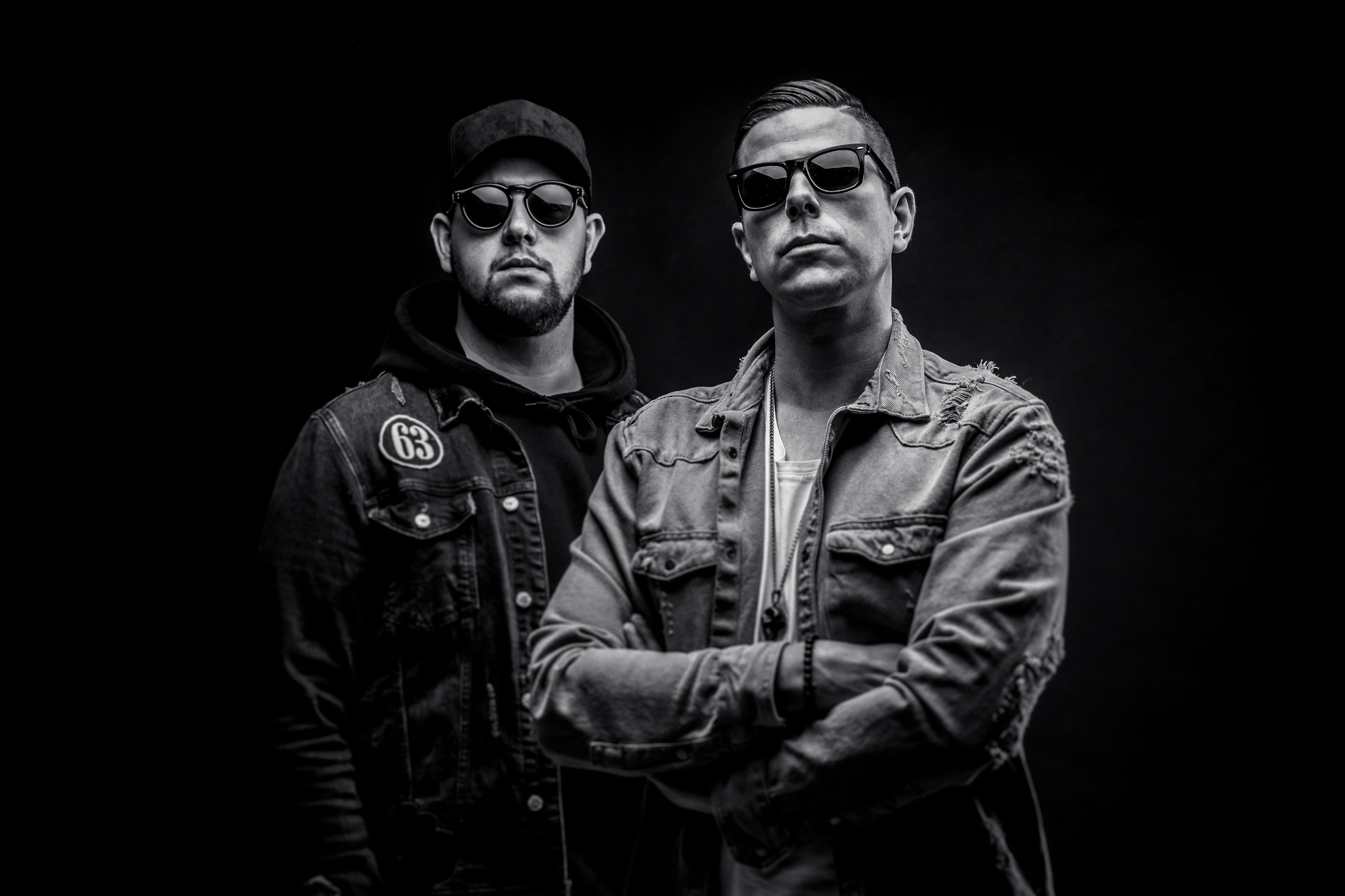 Club or festival?
Festival
Produce or perform?
Perform
On stage or Backstage?
On Stage
Partying after a performance or immediately going home?
Always in for some fun
Falling from the turntable during a performance or accidentally stop the music in the middle of the live set?
A couple weeks ago i (Bjorn) fell of the stage,  that was not the best thing in my career haha , so next time i hope the music stops instead of falling. You can always hype the crowd when the music stops for a short time.
Only one week per year abroad or only one week per year at home?
One week at home, music is the love of our life and we want to share that love everyday worldwide.
Remix or own track?
Own track; The feeling you get when people go crazy when you play your own tracks… that's just magical.